WP image compression plugins, have always been hit and miss. Here I try to show you how to get the best SEO results for your website and what combination of plugins you should use.
EWWW Image Optimizer plugin has always been my tool to cope with importing large images and compressing them. Sometimes I export images from Photoshop that can be up to 12mb, and import them into to a new website. EWWW Image Optimizer usually takes care of this by compressing the image to about 500kb for a main hero image automatically on upload. It will also take care of the max width which I set to 1920px as a screen is never usually bigger than this.
The plugin (EWWW Image Optimizer) is free and just works in the background which is what I look for in a plugin.
EWWW Image Optimizer is great, but it does not have all the answers. The plugin is free if you use your own servers to optimize your images. Something to be aware of is if you can't use the exec() function on your server, you'll have to pay to use the EWWW image optimisation API. If you opt to use the EWWW service, you'll have to pay an additional fee.
I get this error message displayed at the top of the plugin page.

When carrying out some SEO I noticed that when compressing images it leaves out the PNG and JPEG, as shown below.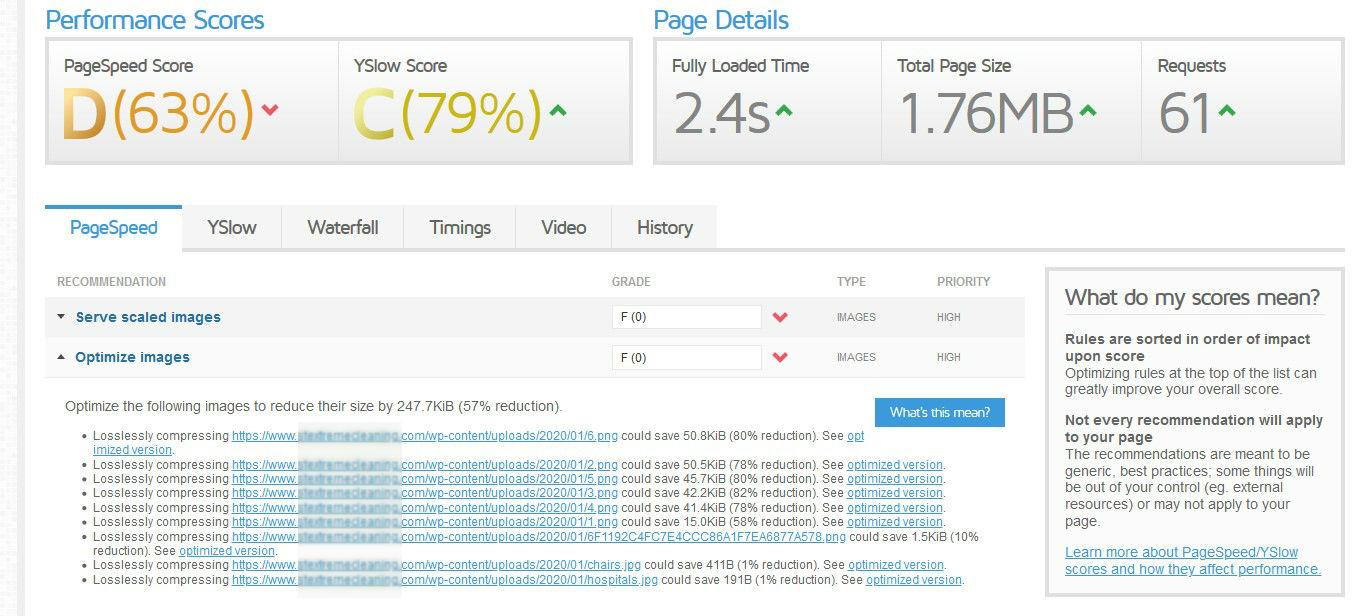 Therefore EWWW Image Optimizer is not doing everything I need for SEO purposes.
I looked for other plugins and found many others. But they ALL have hang ups! (Except one!)
Smushit: free for 7 days, Smush image compression and optimization is great but costly.
Imagify Image Optimizer: You'll be able to optimize up to 25MB of images which is about 250 images every month.
Compress JPEG & PNG images: There are no file size limits but if you want to optimize more than 100 images a month, you'll have to upgrade to a paid account.
ShortPixel Image Optimizer:ShortPixel comes with 100 free credits/month and additional credits can be bought for as little as $4.99 for 5,000 image credits.
I recommend the following plugin:
reSmush.it Image Optimizer: reSmush.it uses the the free image optimization reSmush.it API. The API accepts JPEGs, PNGs and GIF files that are up to 5MB.
The plugin is free to use with the only restriction being that your images need to be under 5MB, which the EWWW Image Optimizer should have already taken care of.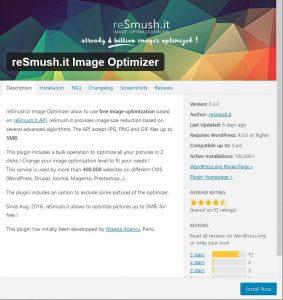 At the moment I have both added to my websites, and run the reSmush.it plugin once at the end or for SEO purposes.
Look what happens after I run reSmush.it:

Now the question is "Do I need both"? and where does Imsanity come in?
Will update this post as soon as I know….
Was this code snippet helpful?